Barnwell, SC
for sale
- 239 found
Barnwell, SC
The vehicle is currently located in Aiken, SC and has an Ohio title signed by my mother. I prefer local pick up, but I could also meet you half way to your location. Bank check is desired.
5 days ago
on ebay.com
1994 Ford F150 XLT W/ 85000 miles. Has a 5.0 engine, P/S, P/B, Tilt & Cruise. A/C works great. Truck came with A/M F/M Cassette player. Does not have a CD player. Have a clean clear title in hand. Asking $5000.00. If interested call (770) 318 -5612 or ( 706) 779- 5466. Phone calls only please.…
(770) 318-5612
6 days ago
on ebayclassifieds.com
Garage kept, Samson Street Sweeper Exhaust, Buckhorn handlebars, Forward controls, many more upgrades. Leave Message 803-646-1900
1 week ago
on WJBF Classifieds
Private owner selling my 2000 BMW M5 e39 sedan. Absolutely stunning car; needs nothing. Easily a 9.0 on a 10.0 scale, maybe even a 9.5. Equipped with the factory stock 400 horsepower 5.0L V8 and factory 6-speed manu…
2 weeks ago
on ebay.com
2007 Black Dodge Ram 1500 Truck, 4.7 L V8 SFI, 4x4, four door, automatic, 35" tires on 18" dick cepek rims, 6" lift, running boards, carfax vehicle history report...looking for someone to take over payments, pay off at $17,500. ONLY SERIOUS INQUIRIES, PRICE NON-NEGOTIABLE.…
2 weeks ago
on ebay.com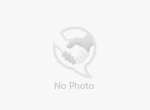 2006 Suzuki Boulevard M109r , Extremely nice bike in excellent condition with less than 4,000 miles. $7,500.00 8036712731
(803) 671-2731
3 weeks ago
on smartcycleguide.com
2001 C SILVER CORVETTE (NT GRAY,BEAUTIFUL COLOR,SHINY. EXELENT CONDITION,BEAUTIFUL.CLEAN TITLE AND CARFAX. SELING TO GET A NEW ONE.
(787) 908-6000
1 month ago
on Classified Ads
2006 Yamaha Fz6 , Yamaha FZ6 2006 26000 miles Excellent condition, garage keeped, new tires, top case Givi 46l. Clean title. $3300 obo
3 weeks ago
on smartcycleguide.com