Point Pleasant, WV
for sale
- 580 found
Point Pleasant, WV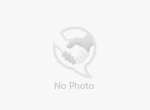 75 Harley Davidson FXE Superglide AMF 76 77 78 79 80 91 82 83 84 FX FXB FLH XLCR---- for more information and access to pics, click on the POSTED link below "Autos Near Buy".....
1 day ago
on Get newer used cars here
SALE ENDS SUNDAY SEPT. 28th. AROUND 11:30 PM I have a 1975 Harley Super Glide. It has mild period mods that would have been done in the era. It has NOT been chopped or modified to the point of loosing its original i…
2 days ago
on ebay.com
TITLED 2008 VELOCITY SCOOTER, BOUGHT AS NEW IN 2010. I was told it was something to do with shipping and storage. It has less than 1000 miles on it, Street legal, can be driven on highways or anywhere a motorcycle c…
(304) 895-3122
2 days ago
on ebayclassifieds.com
6 boat anchors. Price is $20 for all (Not $20 each).
(260) 837-4775
2 days ago
on ebayclassifieds.com
AutoCheck Certified Accident Free! One Owner Vehicle! Autobiography Package! Full Power Group! Towing Package! BALANCE OF FACTORY WARRANTY APPLIES! Don't miss out on this hard to find Land Rover Range Rover Sp…
(724) 387-1512
3 days ago
on ebayclassifieds.com
2010 KTM Sx SX, 2010 ktm 50 sx. Runs great. Like new $1,800.00 7404161139
(740) 416-1139
3 days ago
on smartcycleguide.com
2011 RMZ 450 EFI rebuilt front to rear. Forks complete rebuild,bushings,O-rings,and seals. Neoprene fork sliders installed. New piston-20hrs. valves adjusted with 5hrs. clutch new with ten hrs. …
(517) 937-5540
4 days ago
on ebayclassifieds.com
Condition: Used Exterior color: Blue Interior color: Black Transmission: Manual Fule type: Gasoline Engine: 4 Sub model: GTS Drivetrain: FWD Vehicle title: Clear Body type: Coupe Standard equipment: Sunroof Cassette…
5 days ago
on ebayclassifieds.com